Please enjoy our client's generous feedback and recommendations, on Angel Divinations Inc. If you would like to forward a testimonial for inclusion, kindly email Colleen at: askcolleen@angeldivinations.ca
:
Colleen was the calming, caring presence during a very stressful time in my life. She offered a safe, comforting space and provided healing energy that literally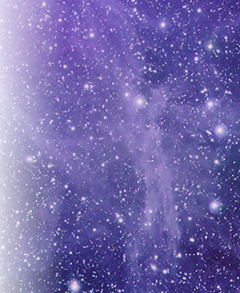 transformed my thoughts and emotions. After the first Reiki session, I felt calmer. After the second session I felt more at peace with myself, and gained a more positive outlook on my personal struggles. Colleen helped me when I could not help myself. She has a strong and accurate intuition, and knows where to focus her healing energy where you need it most. For anyone having a difficult time coping with stress, anxiety or physical discomfort; I highly recommend Colleen's Reiki therapy.
Kathleen
Ottawa ON

I've had several psychic readings with Colleen. Not only is she accurate at perceiving what's happening around me, she is compassionate and a good listener.

Michelle S


When I was 24 years old, was diagnosed with degenerative back disease and was told that I wouldn't be able to work anymore by age 35. Am now 54 years old and still working full time. Over the years have suffered from various sports injuries to both my knees, which tore the ligaments, at least 3 times each. I Have been seeing Colleen for the last 5 years, for back and knee pain including some arthritis issues. After treatments have noticed that my pain is relieved and then I can sleep comfortably at night. Her, Reiki sessions, have made me so relaxed and stress free that I am calmer and more able to function both at work and at home. Used to take two or three, Tylenol #3 every day, just to "get by" with the pain. Since seeing Colleen for regular Reiki treatments, I very rarely require any more drugs to be pain free. The treatments are drug free and all natural, which is unbelievable to me.
I will tell you, that at first I was huge skeptic but am now a huge believer!

Highly recommend seeing Colleen, if you are in pain, can't sleep or need some stress relief.
Yours,
Steven Douglas


Have to say that one day I suddenly had terrible pain in my tooth. Needless to say, hate going to the doctor or dentist but was in agony. Called the dentist but he wasn't able to see me till the next morning. But, I couldn't bear the pain in my tooth and mouth, any longer that day. Decided to go see Colleen at Angel Divinations and try some Reiki, out. Literally would have tried anything at that point…wasn't convinced it would work but figured I didn't have much to lose either. She laid her hands on my face and jaw, for about 15 minutes. Then she told me, if needed too we could do another treatment before I went to bed that night so I could last until seeing the dentist the next morning. Later would have to say, I never even noticed that the pain was gone. Figured, yea…don't need to see the dentist but Colleen convince me to go anyway. Dentist said he couldn't believe that I was sitting there with absolutely no pain. Dentist said it wasn't possible as I had an infected abscess at the root of a tooth. Well, I told him that I had tried some Reiki out and it worked.
Harold Torp
For almost ten years now I have come to Colleen for psychic guidance. I'm so at ease with her, her intuition is out of this world, she has a very special gift. Colleen has been there for every occasion in my life, good and bad. When I was thinking about making a big move (across the country) I came to Colleen. With her gift she aided me in making the right decision. As well, she predicted what was to come in my future, thus I was prepared. I've never been happier because Colleen has read my future and guided me through it. I trust Colleen, she gives off this serene calmness of positive energy, I'm so thankful to have her guide me in my life. I encourage everyone to let Colleen show you what the future holds. It's precise, clear and wonderful. My life is worry & stress free because I know what's around the bend.

Bonnie Wilczynski
Halifax, Nova Scotia
As a adventurer and thrill seeker I'm always getting hurt. A few years ago I fell while racing a motorcycle on a race track. I fell pretty hard, and was in shambles. My whole left side of my body had been crushed when I fell. My hip was outta balance, my shoulder blade was banged & bruised and that just to name a few. I was so blessed not to have suffered any broken bones as a result. The Dr.s said it would be months of physio & therapy. Well that's not what I wanted to hear, so I looked into alternative medicines. Colleen was very welcoming and comforting person, immediately I felt at ease. Colleen put her hands on me and within a couple of weeks, Colleen's healing energy had me back on my motorcycle. In no time at all I felt like a Million Bucks!!! Colleen is a natural healer, you can feel it when you shake her hand! I swear this women is incredible. I've sent so many people to Colleen to be healed and cured without drugs, medication & chemicals. She's by all means the best.